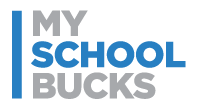 To help ensure the health and safety of all our students and staff, we ask that parents please consider paying for their student's school fees online through MySchoolBucks. This will help minimize the amount of cash and checks that need to be handled throughout the day, which allows us to focus on keeping your student safe.
With MySchoolBucks you can:
1. Pay online or on-the-go

2. Browse items & fees in our School Store
3. Know when fees are due
Don't have an account yet? Visit MySchoolBucks.com to sign up today!