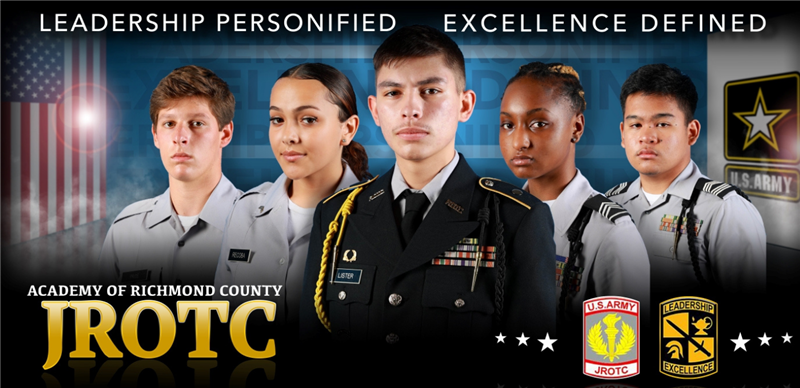 6TH BRIGADE / MUSKETEER BATTALION / ACADEMY OF RICHMOND COUNTY HIGH SCHOOL

Title: Musketeer Battalion turns 95

The Story – The JROTC Battalion at the Academy of Richmond County celebrates its 95th year as a JROTC program. The department was established in 1926, ten years after the National Defense Act that created JROTC. The Academy, as it's affectionately called, was one of the first schools in the nation to receive a charter. In the early years, the Academy was an all-white male private school that required everyone to attend JROTC. During the 1950s the Academy transitioned to a co-educational public high school admitting female students making JROTC optional and in 1964, the school was desegregated and began to admit minorities. A tradition of excellence has been the trademark of the Musketeer Battalion setting the pace for each transition the Academy faced. Alumni laud over the department and emphasize its assistance in making people feel welcome at the Academy and inspiring citizenship throughout the community.

The Musketeer Battalion celebrates JROTC week in the first week of October to recognize two days of ARC JROTC appreciation established by the Mayor of Augusta, 1 Oct 1997, and 3 Oct 2001. As the Academy makes its way to 100 years in 2026, the goal is to continue improving the lives of future citizens through teamwork, motivation, and commitment to excellence. To assist in this process, a series of promotional banners have been exclusively created by Sheldon Whitfield Photography to highlight the cadets and inspire the student body to have pride in the department. The first banner was created in 2019 and an additional banner will be revealed every two years leading to the 100-year anniversary. This year's banner highlights how far the battalion has evolved over the past 95 years.

ARC leads the way, Leadership Personified Excellence Defined, Go Musketeers!