CONGRATULATIONS, SEGO MIDDLE SCHOOL!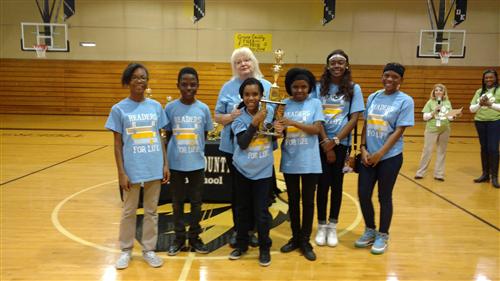 Sego Middle School placed 1st in the Regional Helen Ruffin Reading Bowl on February 11th. They will represent our school district and the East Region at the Division II Reading Bowl on March 4th!
---
Congratulations to the following schools!
The following schools placed 1st and 2nd in the RCSS Helen Ruffin Reading Bowl and will represent our District at the Regional Bowl on February 11th!
High School
Hephzibah High School- 1st Place
Davidson Fine Arts- 2nd Place
Middle School
Sego Middle- 1st Place
Davidson Fine Arts- 2nd Place
Elementary School
Lake Forest Hills- 1st Place
Warren Road- 2nd Place
---