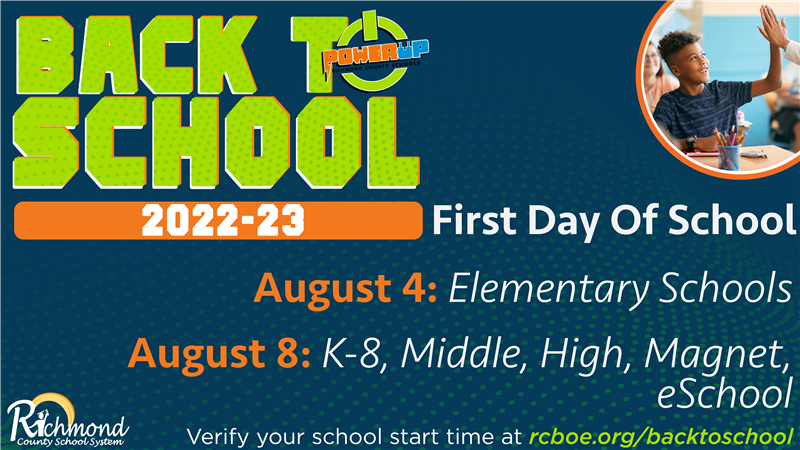 A New School Year 2022-23
We will be updating this section in June and July as our schools and staff plan for the start of the school year.
Elementary Students (Pre K - 5th Grade) start on August 4

K-8 Schools, Magnet Schools, Middle Schools, High Schools, and eSchool Students start on August 8
Open House for Elementary and K-8 will be held on August 2 from noon - 6 p.m.

Open House for Middle and High School will be held on August 3 from noon - 6 p.m.

This is an opportunity to visit the classroom and meet teachers, receive school supply lists and pick up class schedules.
During the May 17, 2022, Board of Education meeting, members approved a new bell schedule to begin for the 2022-23 school year. This schedule adjusts the start and end times for schools and will improve on time pickup and delivery of students.

Review the start and end times for your child's school to plan for a successful school year.