This guide provides a description and list of resources in the local area.

The pamphlet provides a brief overview of the services provided through the Sand Hills GNETS Program.
Microsoft Educator Community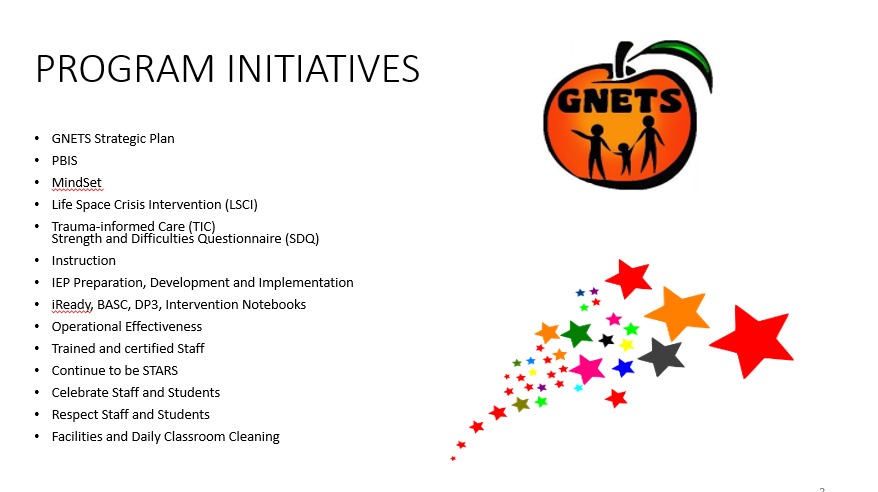 The Miltary comes to visit our Thomson site
WE READY!!! i-READY!!

i-Ready Rally
This school year, several Richmond County Schools were recognized by the Georgia
Department of Education for outstanding PBIS (Positive Behavioral Interventions and
Supports) Implementation. The 2018 PBIS recognized schools are: Glenn Hills Elementary,
Tobacco Road Elementary, Butler High School, and Sand Hills GNETS. These schools
qualified as a result of their training and commitment, fidelity instruments, outcome data,
and recognition as active PBIS schools. Congratulations to the PBIS coaches,
administrators, faculty, and students from these schools; your efforts and dedication to
increasing positive behaviors are noted!